"Best of the best: 5 fun things to do June 19-25″
By Greg Crawford, Detroit Free Press
For the article, click here.
"Cranbrook to exhibit Andy Warhol record covers"
By Lee DeVit, Metro Times Detroit
Click here for the article.
"Warhol on Vinyl: Cranbrook Shows Off Andy's Record Covers"
By Jessica Carreras, IXITI
Click here for the full story.
"Andy Warhol on Vinyl exhibit with nearly 100 album covers to make world premiere in Detroit"
By Eric Lacy, MLive
Click here for the story.
BLOOMFIELD HILLS, Mich., May 28, 2014 – Cranbrook Art Museum announces the opening of six new exhibitions that will debut with a weekend of celebration on June 20-22.
Beginning with the opening of Warhol On Vinyl: The Record Covers, 1949-1987+, the Museum will exhibit nearly 100 album covers, including variations of more than 50 unique designs by Andy Warhol throughout his career. Featured in the exhibitions will be the world-premiere of three album covers that have never before been exhibited, including a cover recently discovered last year. Cranbrook has also been loaned a copy of the one-of-a-kind "Night Beat" album cover, making this the most comprehensive exhibition of authenticated record covers to date. See every cover Warhol designed, from the iconic Rolling Stones' Sticky Fingers to the extremely rare Giant Size $1.57 Each, his first Pop Art record cover.
The sculptural furniture of designer/craftsman and former Cranbrook Academy of Art student Paul Evans will be on display in Paul Evans: Crossing Boundaries and Crafting Modernism. And the multifunctional furniture and architectural units of Ken Isaacs will be showcased in Culture Breakers: The Living Structures of Ken Isaacs.
Follow the history of Cranbrook in film in Cranbrook Goes to the Movies: Films and Their Objects, 1925-1975, and study the lighter side of Cranbrook's history in Ephemera: Fragments from Cranbrook's Social Life.
And finally, explore Modernism through the contemporary works of Amie Siegel's The Modernists and Terence Gower's Ciudad Moderna.
"Cranbrook is widely recognized as the 'cradle of Modernism,' a history that we have reflected in our two most recent summer exhibitions, George Nelson: Architect | Writer | Designer | Teacher and Michigan Modern: Design that Shaped America," says Gregory Wittkopp, Director of Cranbrook Art Museum and the Cranbrook Center for Collections and Research. "This summer we are illuminating some of the lesser-known stories of mid-century Modernism, including two designers that studied or taught at Cranbrook: Paul Evans and Ken Isaacs. We will also look at Andy Warhol, who, although undeniably iconic, is not known for his designs for record covers. His story is one that can only be told here at Cranbrook. With the recent gift of this collection from Frank Edwards and Ann Williams, Cranbrook Art Museum now has the world's most comprehensive collection of Warhol's record covers, including several covers that have never been seen publicly."
It all kicks off with the ArtMembers' Opening Reception on June 20 from 6-10pm, featuring the music of NUCLASSICA and the Music Institute at Cranbrook. The exhibitions open to the public on June 21, and we'll continue to celebrate with the PNC Bank Family Fun Celebration on June 22. See below for details about each exhibition and dates/times to join the fun. And check our website for a complete schedule of summer events.
Sunday, June 22
PNC Bank Family Fun Celebration!
Visit the Museum for a day full of music, food, and crafts as we celebrate the opening of our summer exhibitions.
11am – 5pm: Museum is open to the public.
11:30am – 4:30pm: Sugar Magnolia's food truck will be serving sweets.
12:30pm, 1:30pm, 2:30pm, and 3:30pm: Thumbs Up! Michigan's premier ukulele band will perform covers of Andy Warhol's Velvet Underground.
1 – 4pm: Get inspired by Warhol On Vinyl, then watch as your limited-edition Cranbrook/Warhol T-shirt is made! Academy graduate Wes Taylor will be here to operate a six-arm T-shirt press while you watch. Extra cost for the purchase of the shirt.
1pm and 3pm: Tour the Art Deco masterwork Saarinen House.
Noon, 1pm, 2pm, 3pm and 4pm: Take an Exhibition Highlight Tour of our new shows.
Exhibition Details
Warhol On Vinyl: The Record Covers, 1949-1987+
June 21, 2014 – March 15, 2015
The exhibition is drawn from Cranbrook Art Museum's preeminent collection of record covers by Andy Warhol, a recent gift by Frank M. Edwards and Ann M. Williams. The album covers range from the extremely rare to the widely recognizable; together they offer a unique lens to survey the artist's career from a young graphic designer to a cultural phenomenon. At the same time, the exhibition documents the history of the mass-produced vinyl record and the zeitgeist of these eras through the inclusion of music, video, and artworks from the Museum's extensive Andy Warhol collection, including nine prints, which are a recent gift from the Andy Warhol Foundation.
Listening booths in the gallery will allow viewers to play select albums, thereby producing an experience between the cover art and the music—rock, classical, opera, jazz, soul, experimental—the way Warhol intended. The exhibition also includes album covers by other musicians that have controversially appropriated Warhol's imagery and testify to his influence on subsequent generations.
The world-premiere presentation of Warhol on Vinyl: The Record Covers, 1949 – 1987+ was organized by Cranbrook Art Museum and curated by Curator of Contemporary Art and Design Laura Mott. The exhibition is sponsored by the Jeanne and Ralph Graham Exhibition Fund and the Clannad Foundation.
Paul Evans: Crossing Boundaries and Crafting Modernism
June 21, 2014 – October 12, 2014
In a new documentary, musician Lenny Kravitz says the work of Paul Evans is, "stunningly beautiful, stunningly ugly, stunningly tacky, stunningly sophisticated." This exhibition is the first comprehensive survey of Evans's work, documenting his role in the midcentury American studio furniture movement, his approach to furniture as sculpture and abstract composition, and his unremitting new approaches to metal.
Opening earlier this year at the Michener Art Museum in Doylestown, Pennsylvania, and then traveling to Cranbrook Art Museum—the only other venue for the exhibition—Paul Evans: Crossing Boundaries and Crafting Modernism will be comprised of 68 works, spanning the artist's entire career. It includes choice examples of Evans's early metalwork and jewelry, collaborative pieces made by Evans and Phillip Lloyd Powell during the 1950s when they shared a studio, as well as a comprehensive selection of Evans's studio work representing his sculpted steel; verdigris copper; copper, bronze and pewter; argenté sculpted bronze, and cityscape techniques.
The show will also include examples of Evans's sculpture and a selection of work he produced for Directional Furniture Company. The presentation at Cranbrook Art Museum will include work by Evans's contemporaries selected from Cranbrook's permanent collection, including the celebrated Shuey Collection, placing his pioneering designs for furniture with the context of concurrent trends in midcentury art and design. Evans studied Metalsmithing at Cranbrook Academy of Art in 1952 and 1953, working with Artist-in-Residence Richard Thomas.
Paul Evans: Crossing Boundaries and Crafting Modernism was organized by the James A. Michener Art Museum, Doylestown, Pennsylvania, and curated by Constance Kimmerle. The presentation at Cranbrook is supported, in part, by the David Klein and Kathryn Ostrove Exhibition Fund.

Culture Breakers: The Living Structures of Ken Isaacs
June 21 – October 5, 2014
Former Cranbrook Academy of Art student and instructor Ken Isaacs radically deconstructed conventional notions of modernism. His Living Structures—hand-made, low-cost, multifunctional furniture and architectural units—challenged ideas of how people could sit, work, and live within their own homes and the broader built environment.
Culture Breakers: The Living Structures of Ken Isaacs highlights Isaacs's time in the 1950s at Cranbrook as both student and head of the Design Department, his experimentations as an educator with environmental learning, and his role within the countercultural community of the 1960s and 1970s, when he gained wider recognition for his populist approach to design.
Featuring works on paper, photographs, film, architectural models, and several reproduced Living Structures—this exhibition examines Isaacs's role as a nonconformist who created simple, economical, functional systems of living that could be built by anyone. By spreading his designs through mass-instruction instead of mass-production, Isaacs encouraged a do-it-yourself outlook that empowered consumers through the act of making.
Organized by Cranbrook Art Museum and curated by Shelley Selim, Cranbrook Art Museum's 2013-2015 Jeanne and Ralph Graham Collections Fellow.
Modern / Moderna: Amie Siegel and Terence Gower
June 21 – August 31, 2014
Modern/Moderna explores the societal and cultural trends of Modernism through two contemporary artworks. Amie Siegel's The Modernists is a reassembled personal archive of found travel photographs and film footage of an unknown couple during the 1960s-1980s; it examines the domestic camera's gendered relationship to sculpture, fashion, and our private/public selves. Terence Gower's Ciudad Moderna, uses the popular 1966 Mexican film Despedida de Casada as source material of the contemporary city and re-edits the film to feature the architecture as the protagonist.
Organized by Cranbrook Art Museum and curated by Curator of Contemporary Art and Design Laura Mott.
Cranbrook Goes to the Movies: Films and Their Objects, 1925-1975
June 21, 2014 – November 30, 2014
Cranbrook and the camera grew up together. In the 1920s, as George and Ellen Booth were realizing their dream of a community dedicated to art, science, and education, amateur filmmaking flourished as a newly affordable hobby. These two historical trajectories intersect in Cranbrook Goes to the Movies.
The vintage films featured in this exhibition bring the diverse history of Cranbrook's campus alive in a way never before experienced; through the actual people and objects that populated it. Cranbrook Goes to the Movies gives physical presence to the vintage films that document life at Cranbrook and places some of Cranbrook's treasures in their historical context. An immersive experience, Cranbrook Goes to the Movies provides an avenue into Cranbrook's past built not on dry text and static images but on the vitality and movements of the people who lived it.
Cranbrook Goes to the Movies: Films and Their Objects, 1925-1975 is organized by the Cranbrook Center for Collections and Research and curated by the Center's 2012-2014 Collections Fellow Shoshana Resnikoff. The Center, which includes Cranbrook Archives, is supported, in part, by its Charter Patrons, the Towbes Foundation of Santa Barbara, California, and the Fred A. and Barbara M. Erb Family Foundation.
Ephemera: Fragments from Cranbrook's Social Life
April 22, 2014 – September 28, 2014
Often referred to as the transient evidence of everyday life, ephemera spans the entire range of printing and social history. Because the Cranbrook Archives' collection of ephemera is so rich and varied, this exhibition focuses on ephemera that illustrates Cranbrook's social life during the 20th century.
Ranging from printed matter for theatrical productions, family and alumni reunions, school athletic events, and more, these documents present a visually compelling story of the way in which the Cranbrook community has represented its preoccupations, cultural perceptions, and identity over the past century. This is the first of several exhibitions that will feature ephemera from the collections of the Cranbrook Archives.
Ephemera: Fragments that Document Cranbrook's Social Life was organized by the Cranbrook Center for Collections and Research and curated by Head Archivist Leslie S. Edwards. The Center, which includes Cranbrook Archives, is supported, in part, by its Charter Patrons, the Towbes Foundation of Santa Barbara, California, and the Fred A. and Barbara M. Erb Family Foundation.
Hours and Pricing
Museum Hours:
June – August
Wednesday – Sunday, 11am – 5pm
September – May
Tuesday – Friday, 10am – 5pm
Saturday – Sunday, 11am – 5pm
Closed: New Year's Eve & Day, Easter Sunday, Memorial Day, 4th of July, Labor Day, Thanksgiving Day, Christmas Eve & Day.
Admission :
ArtMembers and Children 12 & under, Always Free
General: $8
Seniors (65+): $6
Students with ID: $4
Accessibility:
Barrier free access to the galleries of Cranbrook Art Museum can be accommodated through the adjacent New Studios Building. Visitors with disabilities are encouraged to call the Front Desk of the Art Museum at 248-645-3320 during regular museum hours for assistance. If you are planning your visit in advance, you may also call the Art Museum Administrative Offices at 248-645-3319 (Monday through Friday, 9 am-5pm) for additional information.
About Cranbrook Art Museum
Cranbrook Art Museum is located at 39221 Woodward Avenue, on the campus of Cranbrook Educational Community in Bloomfield Hills. It is an integral part of Cranbrook Academy of Art, a community of Artists-in-Residence and graduate-level students of art, design, and architecture. The Art Museum, which was established in 1930 and opened in its current building in 1942, is Eliel Saarinen's final masterwork at Cranbrook. Today, the Art Museum presents original exhibitions and educational programming on modern and contemporary architecture, art, crafts, and design, as well as traveling exhibitions, films, workshops, travel tours, and lectures by renowned artists, designers, artists, and critics throughout the year. In 2011, the Art Museum completed a three-year $22 million construction project that includes both the restoration of the Saarinen-design building and a new state-of-the-art Collections Wing addition. Cranbrook Archives and the offices of the new Cranbrook Center for Collections and Research also are located within the Art Museum. For more information, visit www.cranbrook.edu.
Cranbrook Art Museum and Artist-in-Residence and Head of the Ceramics Department, Anders Ruhwald, were recently announced as finalists in the Detroit Knight Arts Challenge, which looks to award millions to local organizations focused on expanding the arts in the city of Detroit.
This is the second year of the challenge. Last year, the first of three for the Detroit Knight Arts Challenge, the contest awarded $2.1 million to 56 ideas – including four projects involving Academy alumni with awards totaling $200,000.
This year, the Knight Foundation received close to 1,000 applications which they were able to narrow down to 88 finalists. Winners will be announced in October.
Open to everyone, the Knight Arts Challenge offers matching grant money to the best ideas for the arts. Applicants must follow only three rules: 1) The idea must be about the arts; 2) The project must take place in or benefit Detroit; 3) The grant recipient must find funds to match Knight's commitment.
The challenge is part of a $19.25 million investment in the Detroit arts that the Knight Foundation announced in the fall of 2012.
This year's nominated projects include:
Cranbrook Art Museum: To mount performance artist Nick Cave's "Biggest, Baddest Performance of All Time!" – a series of spectacles around the city in 2015. This program will coincide with a Nick Cave exhibition scheduled to open at Cranbrook Art Museum in June of 2015.
Anders Ruhwald: To explore the transformative qualities of fire – both destructive and constructive –  Ruhwald looks to create "The Charred House," a permanent art installation inside a Detroit home where the interior is made of charred wood and black ceramics.
For more information, visit www.knightarts.org.
Wow, has it been a month since the last post? Apologies for the radio silence over here–we are closing in on the final weeks before the opening of our summer exhibitions (June 20th for members, June 21 for the public!) and all of the troops have been rallying to perfect install and content before our guests arrive!
I had to return to the blog today to pay tribute to Massimo Vignelli, who passed away in New York yesterday at the age of 83. Vignelli was a design visionary, executing some of the most iconic graphic programs of the 1960s and 1970s, and renowned especially for promulgating the International Typographic Style through his many designs for advertising, corporate identity, and packaging. With his company Unimark, and later Vignelli Associates, he launched graphic identity systems for Knoll (1967), American Airlines (1967), and the New York City Transit Authority (1970), as well as the iconic "Big Brown Bag" logotype for Bloomingdales (1972).
Cranbrook Art Museum holds in its collection the 1970 subway map Vignelli designed for the New York City Transity Authority, which was inspired by the rational graphic forms of Harry Beck's 1931 London Underground Diagram. "A different color for each line, a dot for every station. No dot, no station. Very simple," Vignelli recalled in his monograph From A to Z. Although no longer in use–it was employed by the NYCTA from 1972 to 1979 before being replaced by Michael Hertz's more topographic rendering–the map remains an icon of the designer's office. It was featured in the 2007 documentary Helvetica, and here you can view a segment of the film in which Vignelli discusses the work.
While recently conducting curatorial research for the upcoming exhibition, Culture Breakers: The Living Structures of Ken Isaacs, I came across Dot Zero magazine, a lesser-known Vignelli gem for which Isaacs penned an article in 1968. Edited by Robert Malone, the periodical was a promotional venture with Finch paper company intended for quarterly release, although ultimately only five issues were produced over a period of two years. Vignelli served as designer and creative director of the publication, and worked with an editorial board comprised of Malone and a team of stars from the design community: Herbert Bayer, Jay Doblin, Ralph Eckerstrom, and MoMA curator Mildred Constantine. As Malone wrote in the introduction to the inaugural issue, the periodical aimed to "deal with the theory and practice of visual communication from varied points of reference, breaking down constantly what used to be thought of as barriers and are now seen to be points of contact."
Comprehensibly sober in its approach, the magazine was a vehicle for showcasing the visual allure of the rigid grid layout, black-and-white color scheme, and Helvetica typeface. The editorial content emphasized a highly intellectualized examination of design, featuring essays authored by Marshall McLuhan, Umberto Eco, and John Kenneth Galbraith. As is often the case with artistic publications of its kind, the print run was quite limited, so back issues are hard to come by–but that's why we have the internet: samplings of the spreads can be viewed here and here.
The design community has truly lost one of its most beloved and influential champions, and he will be sorely missed. Fondest of farewells, Massimo.
Shelley Selim
2013-2015 Jeanne and Ralph Graham Collections Fellow
Cranbrook Art Museum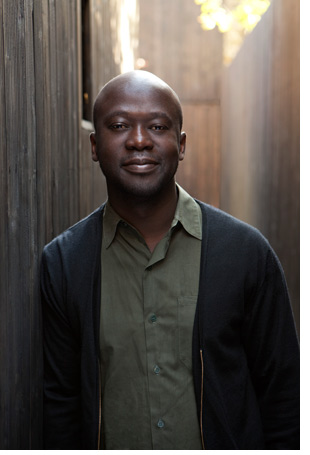 Bloomfield Hills, Mich., April 22, 2014 – Cranbrook Academy of Art welcomes two leading figures in the world of architecture for the J. Robert F. Swanson Lecture Series.
The first speaker is David Adjaye, OBE, one of the leading architects of his generation, who will join us on April 25 at 4pm.
Adjaye is the founder of architectural firm Adjaye Associates, which has offices in London, Berlin, New York, Accra and Shanghai. The firm holds commissions for projects around the world, including the Nobel Peace Centre in Oslo (2005),  the Moscow School of Management Skolkov (2010), the Museum of Contemporary Art in Denver (2007), and two public libraries in Washington, D.C. (2012).
In 2009, a team led by Adjaye was selected to design the new $360 million Smithsonian National Museum of African American History and Culture on the National Mall in Washington, D.C.
Adjaye is currently a visiting professor of architecture and design at Yale. He was awarded the OBE for services to architecture in 2007, received the Design Miami/ Year of the Artist title in 2011 and the Wall Street Journal Innovator Award in 2013. Special thanks to Jane Schulak and Culture Lab Detroit for helping to bring Adjaye to Cranbrook.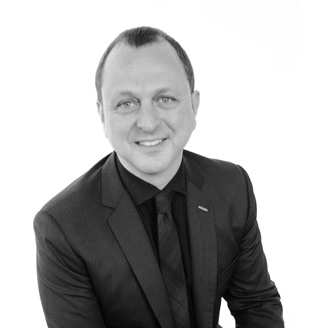 Then, on May 5 at 6pm, we will be joined by Gregg Pasquarelli, AIA,
Principal of SHoP Architects and SHoP Construction. Pasquarelli is one of seven principals at SHoP, helping to oversee a team of 160 architects and designers who have created projects such as the Barclays Center in New York and Google's offices in Mountain View, California. Just this year, SHoP was named "Most Innovative Architecture Firm in the World" by Fast Company magazine.
In addition to his work with SHoP, Pasquarelli is a fellow of the National Academy, and serves on the Board of Directors of the Architectural League of New York.  He has served as the Saarinen Professor of Architecture at Yale University, and has also held teaching positions at Columbia University, the University of Virginia, Syracuse University, and the University of Florida. Gregg's commitment as not only a practitioner but as an educator demonstrates his dedication to impacting his field, challenging a new generation of architects to understand that innovative and beautiful architecture, and technological proficiency are not mutually exclusive.
About the J. Robert F. Swanson Lecture at Cranbrook Academy of Art
The J. Robert F. Swanson Lecture Fund at Cranbrook Academy of Art was established in 1983 by the family of J. Robert F. Swanson, a noted architect who was also the son-in-law of Eliel Saarinen. Each year, the Swanson Lecture brings to the Cranbrook campus architects, designers, artists or scholars who have received critical acclaim for their work and enjoy a sustained record of excellence and achievement in their respective field.  J. Robert F. Swanson and his wife and lifelong design partner, Pipsan Saarinen Swanson, founded their firm Swanson Associates in 1947 and worked on many exteriors and interiors, including residences, schools, universities, churches, airports, banks, and government, industrial and commercial projects.
Each lecture will be held in de Salle Auditorium at Cranbrook Art Museum. Admission is included with Museum admission, and free to students with identification.
Cranbrook Academy of Art
Cranbrook Academy of Art is the country's top ranked, graduate-only program in architecture, design and fine art. Each year, just 75 students are invited to study and live on our landmark Saarinen-designed campus, which features private studios, state-of-the art workshops, a renowned Art Museum, and 300 acres of forests, lakes, and streams, all a short drive from the red-hot art, design, and music scene of Detroit. The focus at Cranbrook is on studio practice in one of ten disciplines: Architecture, 2D and 3D Design, Ceramics, Fiber, Metalsmithing, Painting, Photography, Print Media, and Sculpture. The program is anchored by celebrated Artists- and Designers-in-Residence, one for each discipline, all of whom live and practice on campus alongside our students. For more information, visit us at www.cranbrookart.edu.
We're big vinyl connoisseurs here at the Art Museum. One of us collects albums with covers featuring mid-century furniture (like this one!). Another spent a weekend scouring every record store in Stockholm for a Swedish pressing of Lee Hazlewood's Cowboy in Sweden, to no avail. So it's no surprise that we are pretty pumped for Record Store Day tomorrow, an annual nationwide event–held on the third Saturday of April–for which record stores feature limited edition pressings and exclusive releases from hundreds of musicians, new and old.
Record collecting has experienced a surge in recent years, particularly for my generation. If we want to get diagnostic, it all could be chalked up to a cultural response to the immateriality of music (and more broadly, our lives in general); a longing for the days past when music–in its vinyl manifestation–was tangible, permanent, and thus held more personal value. But there's also that big, beautiful album cover to consider. It's just not the same in its 72-pixel form on the screen of a smartphone. How is one to appreciate the true graphic genius of an Alex Steinweiss at that scale?!
This summer, Cranbrook Art Museum will celebrate one artist's mastery of the album cover with Warhol On Vinyl: The Record Covers, 1949-1987+, opening June 21st. Andy Warhol designed over fifty album covers in the duration of his career, and in the first exhibition of its kind, the world's preeminent collection of these works–generously donated to the museum by Frank M. Edwards and Ann Williams–will be on display in its entirety. Viewers are invited to examine the interplay between Warhol's mass-produced graphic designs and the fine artworks that brought him his greatest notoriety–and with the additional display of record covers appropriating the artist's imagery after his death, we can also examine the impact of the art world's greatest "borrower" on future generations of creatives. More details about the exhibition are on our museum website.
But this isn't Cranbrook Art Museum's first foray into the motley realm of album art. In January of 1979, the museum mounted Record Album Art and the Recording/Artist, a touring exhibition from Syracuse University's Joe and Emily Lowe Art Gallery, curated by Nancy Alder. The show featured a melange of album covers spanning the twentieth century, and considered the historical progression of the design process, visual trends, and the interplay of fine and commercial art.
The cover illustration for Zephyr's Sunset Ride (1972) by David Willardson was highlighted for its allusions to the Art Deco travel poster–like this one or this Villemot.
The Social Realist painter Ben Shahn is celebrated for his contributions to graphic design–perhaps the most recognizable being his incredible posters created for the Office of War Administration during World War II, all but two of which went unpublished. He designed many original album covers (one amazing Pinterest user has assembled most of them here), but was also known to simply reuse works from his painting repertory. The above Leinsdorf-conducted recording of Wagner and Strauss, which was also displayed in the exhibition, features Shahn's The Phoenix on its cover, a gouache and ink work he executed a decade earlier.
Fortuitously, a review of Record Album Art and the Recording/Artist in Art Journal noted, "[A]lthough the show's emphasis seems to have settled on the historical evolution of record packaging as an art form…the direct hand of "fine" pop artists has also been visible. Some seven years ago I was belatedly introduced to the Rolling Stones via Andy Warhol's witty album for Sticky Fingers: a screen print of jeans incorporating a real zipper opening to an inner print of hirsute nudity. The time didn't seem ripe to donate  it to our favorite stuffy museum's graphics department, but it should surface again in a Warhol retrospective–and the Syracuse show paves the way."
We look forward to seeing fellow vinylphiles at the Warhol exhibition this summer, and feel free to share your favorite album artwork in the comments. I'm pretty partial to Nick Price's illustration for Never For Ever myself.
Shelley Selim
2013-2015 Jeanne and Ralph Graham Collections Fellow
Cranbrook Art Museum
References:
"College Museum News: Exhibitions," Art Journal 37, no. 3 (1978): 256.
CRANBROOK SIGHTING: CRANBROOK INSTITUTE OF SCIENCE
Drawings of the Sanilac Petroglyphs, Sanilac County, Michigan
Darrel J. Richards
Circa 1940
Graphite on paper
In 1881, the "Great Thumb Fire" ravaged the woods of what is now Sanilac Petroglyph Historic State Park and its surrounding areas in eastern Michigan, causing 282 fatalities and burning upwards of one million acres of land. (Sidenote: The region received the inaugural relief efforts from Clara Barton's American Red Cross, which was founded just months earlier). In the aftermath, a farmer surveying the damage to his land noticed large sections of carvings on a limestone outcrop that had previously been obscured by a thick brush which was now burned away.
What he discovered were the Sanilac Petroglyphs, rock carvings almost certainly made by a member of the Anishinaabeg people between 300 and 1,000 years ago. As the only known prehistoric rock carvings in the entire state of Michigan, scholars took an ardent interest, and in 1940 two members of the Aboriginal Research Club of Detroit–Darrel J. Richards and Carl Holmquist–traveled to the site to create drawings and castings of the petroglyphs. Richards's drawings are now in the collection of the Cranbrook Institute of Science, and were most recently on view in Cranbrook Art Museum's exhibition, My Brain Is in My Inkstand: Drawing as Thinking and Process. To learn more about Cranbrook's relationship with the petroglyphs, check out Cranbrook head archivist Leslie Edwards's blog post on our sister blog, the Cranbrook Kitchen Sink.

At 7:00pm this Thursday, April 10, Cranbrook Institute of Science Anthropology Coordinator Cameron Wood, along with Stacy Tchorzynski and Dean Anderson, archeologists from the Michigan State Historic Preservation Office and the Department of Natural Resources, will examine the Sanilac Petroglyphs in a free lecture at CIS. Immediately following, 30 paid attendees will continue on to the Institute's collection vault to examine the original Sanilac Petroglyphs drawings and plaster casts from the 1940s. Here is the Facebook event page, but you'll need to book in advance: Tickets are $30 per person for Cranbrook Members and $35 for the General Public. To reserve your spot, please contact Kim Larsen at 248 645.3319, or by email at KLarsen@cranbrook.edu.
The rock carvings at Sanilac Petroglyphs Historic State Park are officially open for view by the general public on May 28 and throughout the summer (more information here). Whether you're planning a trip out to the Thumb or not, Thursday's events offer an exciting opportunity to learn more about one of Michigan's great historical treasures, and a provide rare, behind-the-scenes glimpse of Cranbrook Institute of Science's impressive collection!